Make Sense of Data
Improving decision making through machine learning and data vizualization
With the amount of data increasing daily, making good decisions quickly can be a challenge. We use technologies like machine learning and visualization tools to create support systems that help you make the right decision faster.
Value Mapping
Most digitalization projects fail because the value proposition is poorly understood. We map your value stream to identify where the biggest potential is.
Analysis
It starts with collecting the right data. We apply algorithms and advanced analytical tools to this data to identify trends, patterns, establish metrics and create simulations that provide real world value to your business.
Visualization
We take very complex data analytics and present it in a way that is easily usable in decision making. If the visualization tool does not exist yet, then we can make that too.
Scaling
Our team has the competence and experience in scaling solutions through both hardware and software. GPU programming, parallel computing, distributed storage solutions and cloud based performance computing are all tools at our disposal.
Business Driven Big-data Application Workshop
The Winning Team
We combine a broad range of specialists to ensure that your project is in good hands. Our team is creative, multinational, multi-disciplined, experienced and thorough
Our Clients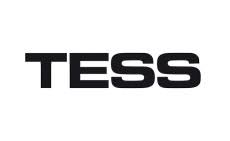 Our Partners